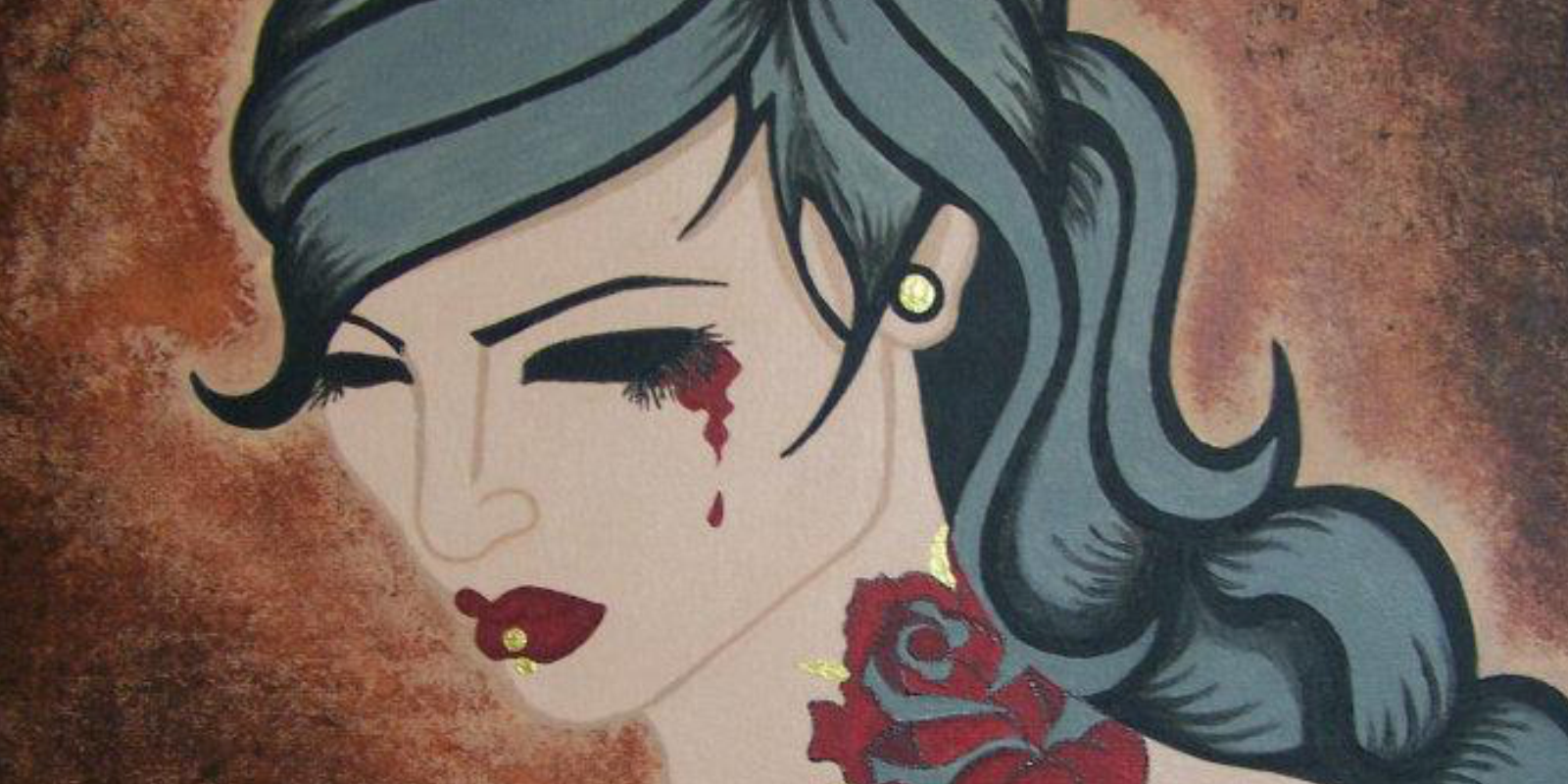 Blind
I made this painting at a moment I realized how much my mother sacrificed I was growing up to provide for me. The lack of eye balls and the darkness in the eyes represent how I was blinded by my childhood.

Skeleton Girl
In this cute little Skeleton Girl Painting I tried to capture the silence when a person have been so transparent clear about a truth that doesnt need explanation.

Superman
This was a birhtday gift for a little very good friend that loves super heros.

Sisters
Simbling relationships are a bit complicated sometimes. I made this for my big sister. She used to do my hair all the time but I dont remember ever saying thank you. In this painting Im giving her my heart.

The Incredible Hulk
Loving this green man in purple shorts. I made this painting a while ago for one of my good little friends.

Cat Woman
Bouncing her beautiful white hair, here is Cat Woman painting.